Breaking news! (◕ᴗ◕✿) We have brought a new way to the iOS version for getting credits – Daily Lottery. Users will not only earn more credits within less time, but also have great fun with it. What's more, winning an Apple Watch can be possible if you are lucky enough.
The step – by – step tips for Daily Lottery are as follows.
1. Tap Connect – Daily Lottery after you open Telos.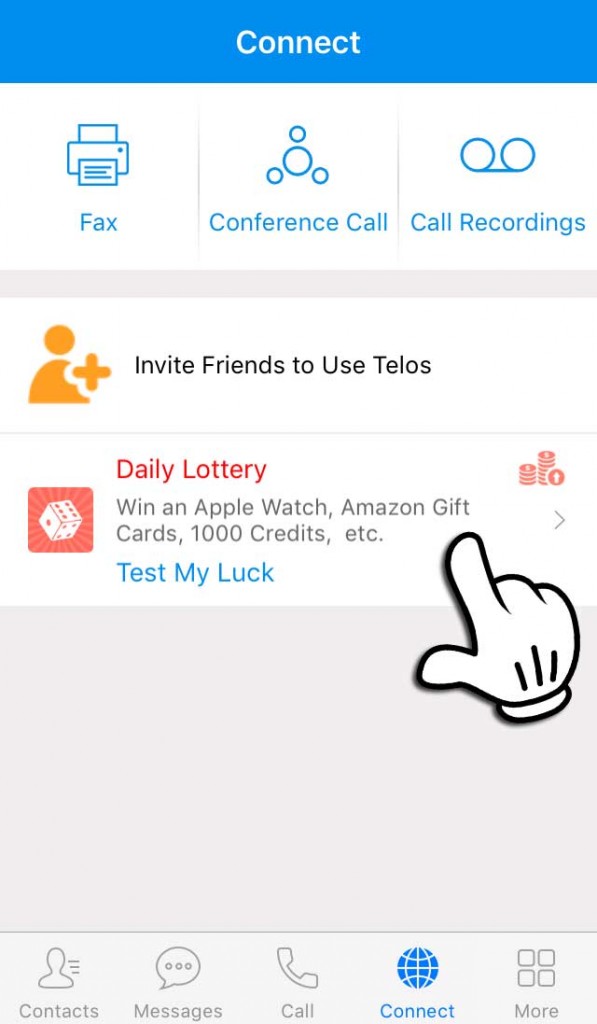 2. Tap Test My Luck.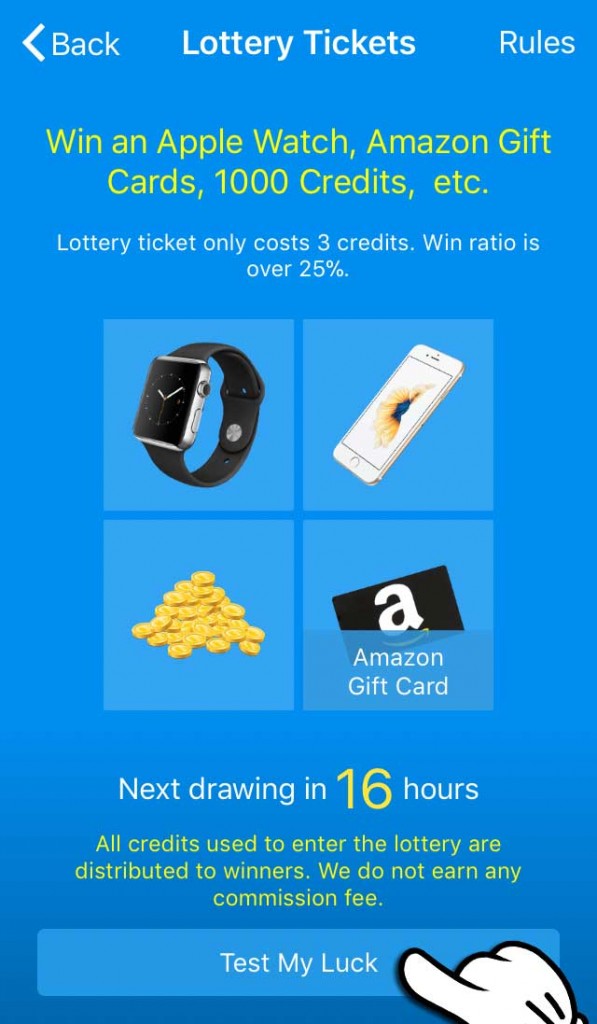 3. Tap " + " to add the number of tickets or enter a number directly.
Buy 5 or more tickets to increase your win ratio.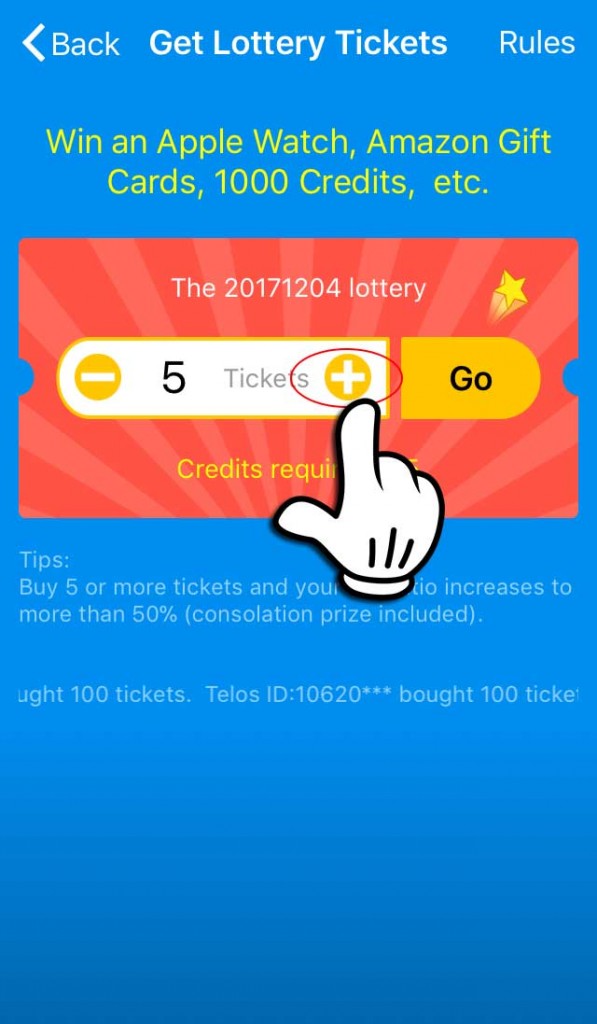 4. Tap Go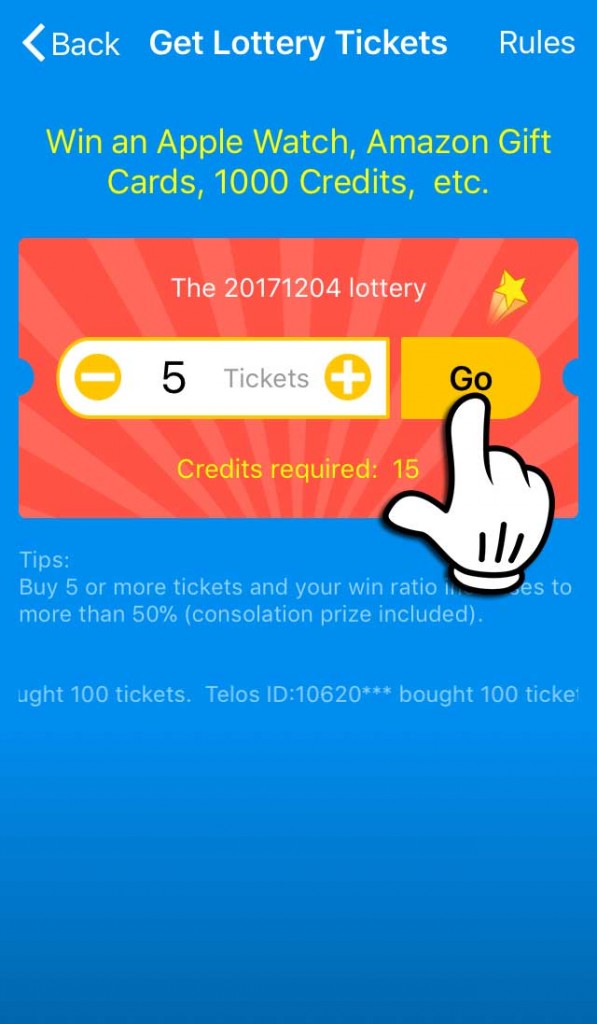 5. When the tickets were bought successfully, you will see a page like this: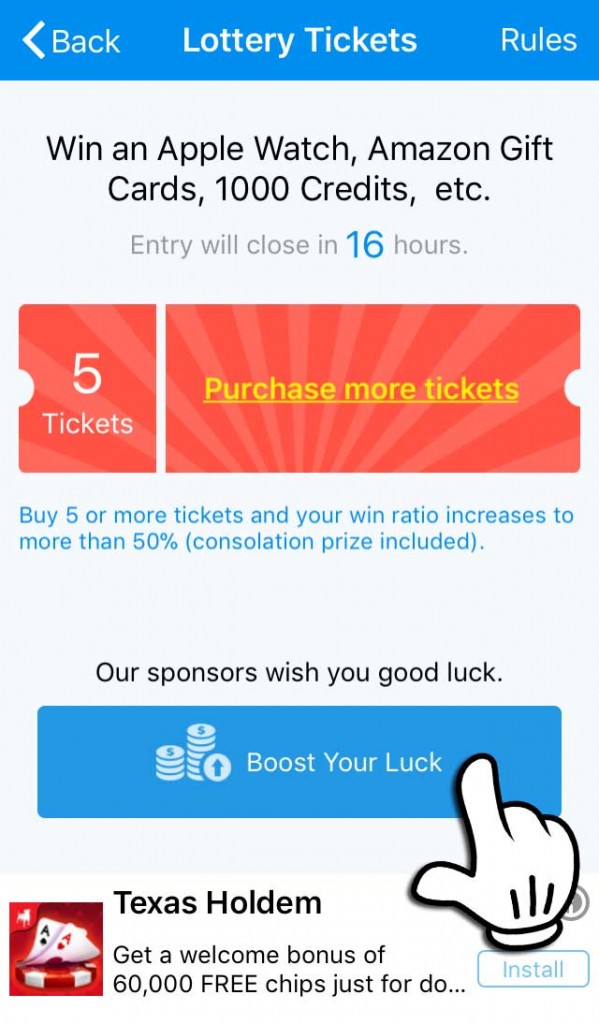 6. Tap Boost Your Luck.
7. Install some apps on the Lucky App Wall to boost your luck. Pick a app and Tap Install.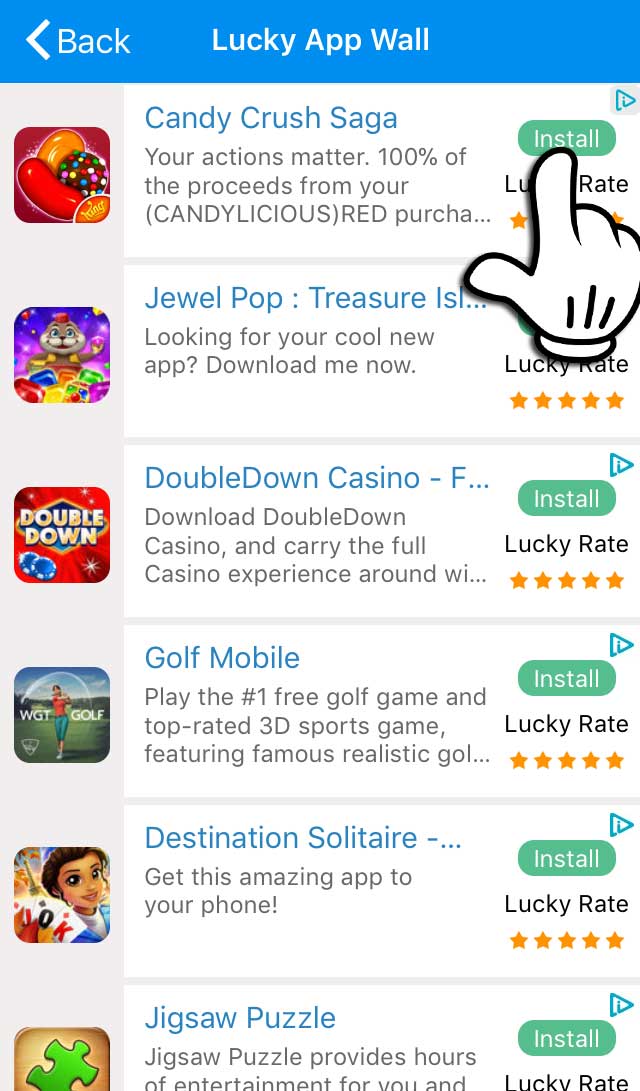 8. Read the requirements on the pop-up window carefully.
9. Tap Start Now and Download the app from the App Store.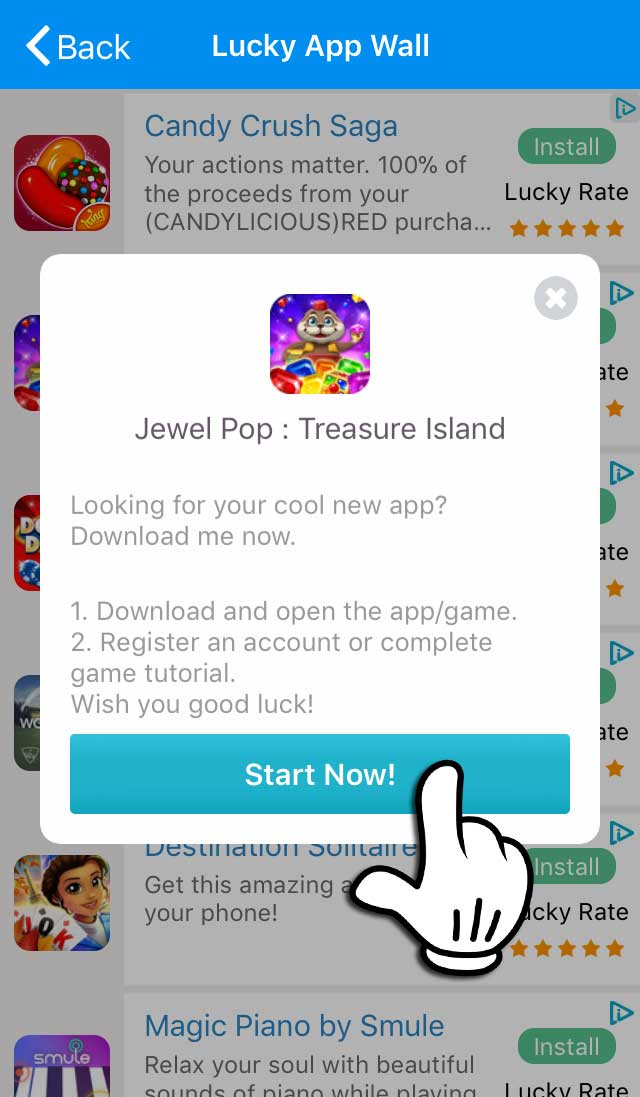 10. Open the app and Complete every requirement you've seen before.
Rules:
1. Drawings take place every day. You can participant anytime with 3 credits.
2. Lottery ticket sales begins at 00:00 AM (GMT) and closes at 11:59PM(GMT). The corresponding local time is 6:00AM to 5:59AM (next day).
3. Each lottery ticket costs 3 credits. The more tickets you buy, the greater your chances of winning.
4. Prizes include 1000 credits,500 credits,100 credits,50 credits,20 credits,5 credits,and more. Win ration is over 25%.
5. All credits earned from ticket sales will be distributed to winners.
6. Lottery ticket is non-refundable, non-transferable. No cash reward.
7. Prize must be claimed within 7 days after the drawing.
8. Prize is non-transferable.
9. You may see sponsored ads. However, those sponsors are not associated with the lottery.