Life is complicated but there are various ways to make it simple. A second phone number on Telos can provide convenience for you in some unexpected situations.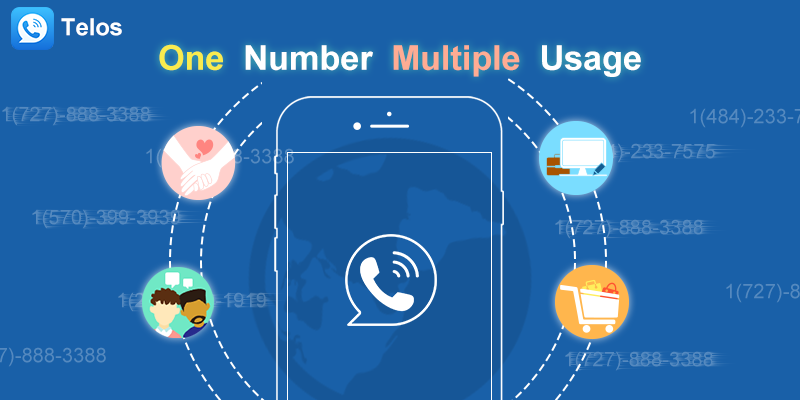 Online Shopping
While enjoy shopping online, we are likely to ignore the security of our privacy. Some shopping websites or apps reveal the personal information of their users to some advertisers so after we use our numbers to register accounts, we may be disturbed by endless spam calls or texts.
A Telos number can help with the situation. With a second phone number for online shopping instead of your personal number, your personal information will never be exposed. Besides, unknown numbers can be blocked on Telos to stop unwanted calls and texts.
Online Selling
A Telos number can save you a lot of trouble while selling on Craigslist or renting out your room on Airbnb. Communications with a phone number will certainly enhance customers' trust. With a Telos number to contact strangers, you can make conversations easier without giving out your primary number.
Business
If you need to call or text clients or partners on work, just use your Telos number as a business line to separate business calls and personal calls. You don't have to carry two phones or get an extra SIM card, never worried about wrongly sent messages or missed calls from clients.
Dating
When you are not sure yet, it is better to give out a disposable phone number. You can change the number easily in case the relationship doesn't work out. If you'd like to keep it secret, a Telos number will certainly be a plus.
---
What else do you use Telos number for? Please leave a message below.