We all know what's good about holidays: days off, delicious food, hanging out, family reunion… won't be even better if there's a chance to get extra rewards? It's important to call family and friends and send your best wishes. No need to worry about phone bills because you are about to earn extra credits with Telos on Tapjoy offer wall during Dec.23 to Dec. 25.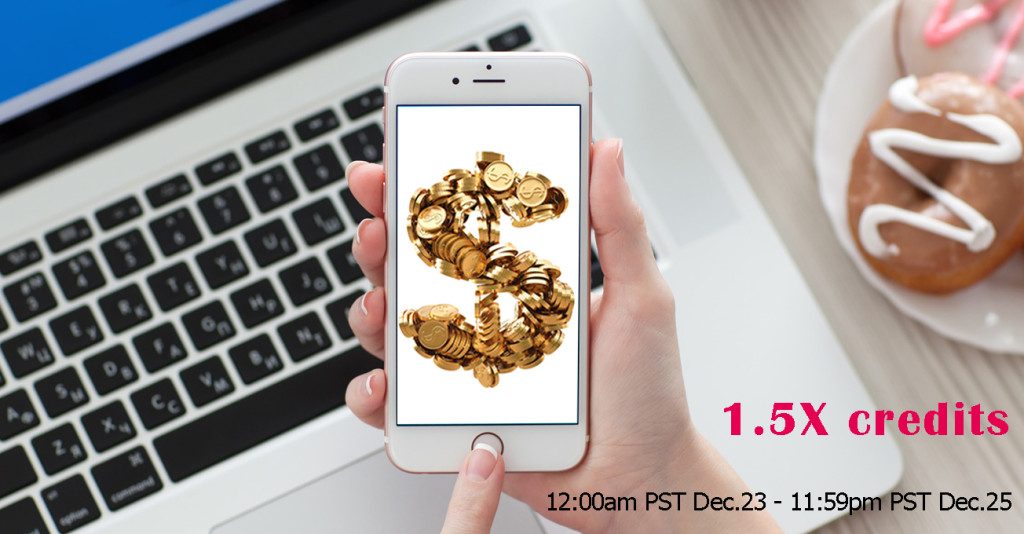 Time: 12:00am PST Dec.23 through 11:59pm PST Dec. 25
Offer: 1.5X credits
How: Open Telos->More->Get Credits->Tap "complete an offer" and then "back" for 3-5 times until you see Tapjoy offer wall
Grab this chance and complete the offers for extra rewards. Get 1.5X credits for unlimited calls to friends and family and enjoy your holiday. Good luck!
---
You may also like More Tips for Telos Free Credits