With Telos calling app, not only are app-to-app calls free, but also calls to anyone in the world without Telos are no-cost. What you have to do is just spend a little time earning free credits and you can enjoy unlimited calls and texts. Here are some tips you may not know.
The Easiest Way
1. Daily Check-in
If you remember to open Telos every day, tap on "Daily Check-in" via "Get Free Credits" to get one credit. If you check in for seven days in row, you will become a Star user and then a Super Star user after checking in for further seven days. The more stars you reach, the more credits you will get for each check-in.
If you can't remember to open Telos every day, select the option of "Remind me to check in daily" and you will get reminding messages from Telos.
2. I'm Feeling Lucky
Tap on "I'm Feeling Lucky" to get fortune credits. When you receive credits, remember to tap on the button "Get More Free Credits" and there will be recommended offers.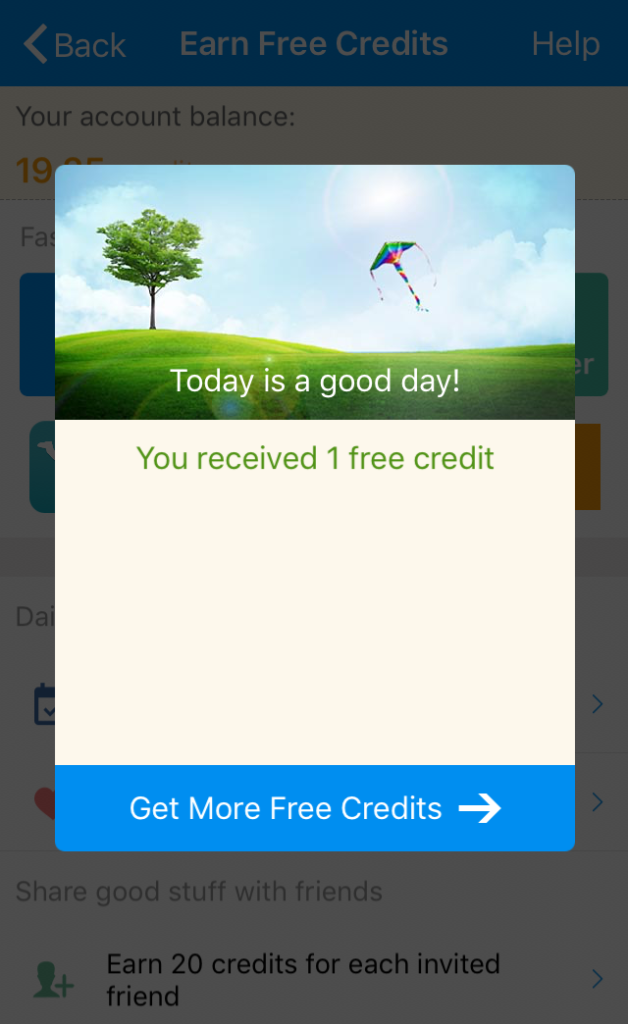 Complete an Offer
When you download an app, don't only look at how many credits you can possibly earn but also notice its position on the list. The higher the position is, the easier the task is to complete. These rankings were not randomly derived, but were calculated through advanced data analysis.
Tap "Complete an Offer" and "Back" for 3-5 times and there will be surprising offers. Some sponsors, such as Tapjoy, will often have promotions around holidays. You may earn double the normal amount of credits.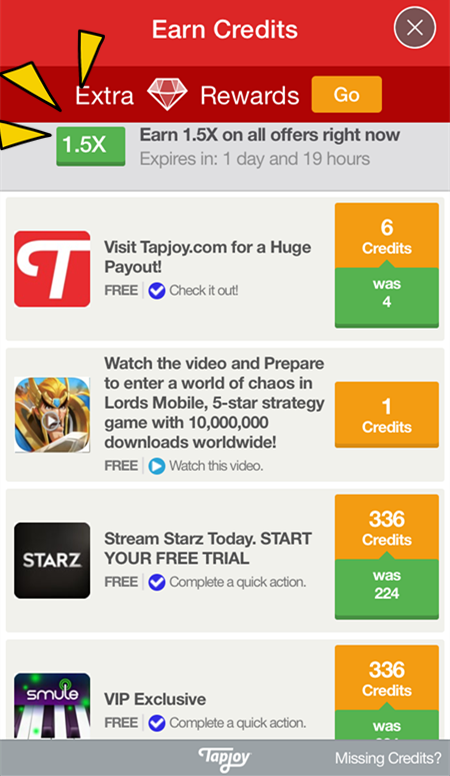 Messages from Telos
If you receive messages like "Earn 30 free credits for installing this promoted app: XXX." Start now! It is the easiest offer detected by the system currently. Don't regard it as a piece of junk ad. Some other messages may be like "You earned X credits. Watch a new video to get more credits!" Don't pass these great chances.
---
You may also like How to Earn More Free Credits?