Can't wait for the New Year! Be ready to count down the final seconds to January 1st of New Year 2017! For this important festival, we all excited about delicious food, splendid fireworks, happy gathering and toasting, most importantly, the hope of living a better new life.
For Telos users, what you can't miss is the New Year presents from Telos. Our sponsor Tapjoy is having a big Sale again! You will earn extra credits to make unlimited calls during the festival.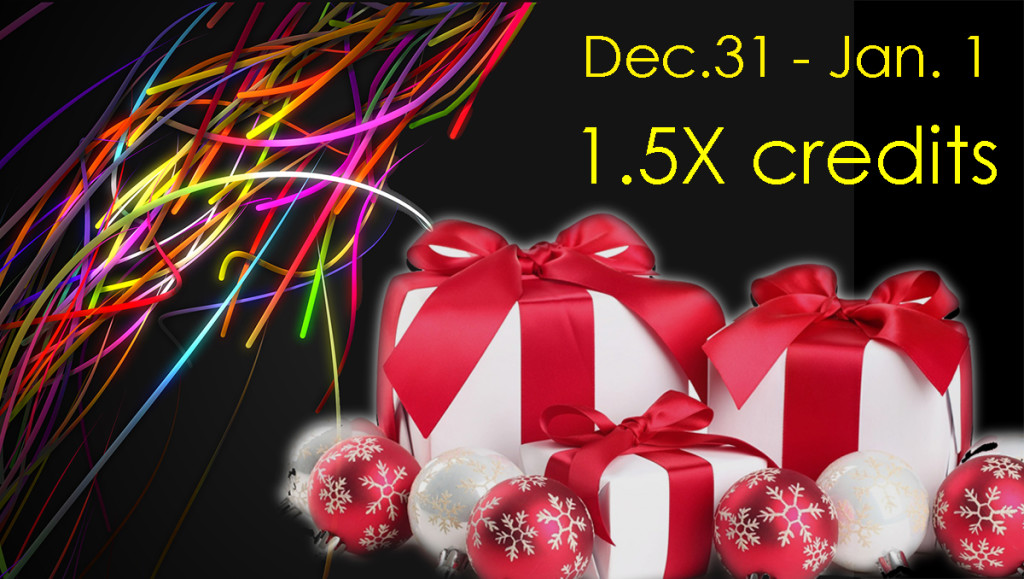 Tapjoy New Year Sale: 1.5X credits
12:00am PST Dec.31 – 11:59pm PST Jan. 1
Don't miss the race annual opportunity to earn rewards! Mark it on your calendar and set an alarm. Here are the steps: Open Telos->More->Get Credits->Tap "complete an offer" and then "back" for 3-5 times until you see Tapjoy offer wall.
Good luck and Happy New Year!
---
You may also like Tapjoy Holiday Sale – Be Ready to Get 1.5X Credits!