New Year is around the corner. Do you feel the atmosphere of delicious food, champagne, fireworks and parades?
Although many cultures celebrate this happy day in their own unique way, typically the customs and traditions of the celebration involve the reflection upon the last year while looking ahead to the future's possibilities. For many people, it is a good opportunity to learn from the prior year and make positive changes in their life. Common resolutions concern diet, exercise, bad habits, and other issues concerning personal wellness. A common view is to use the first day of the year as a clean slate to improve one's life.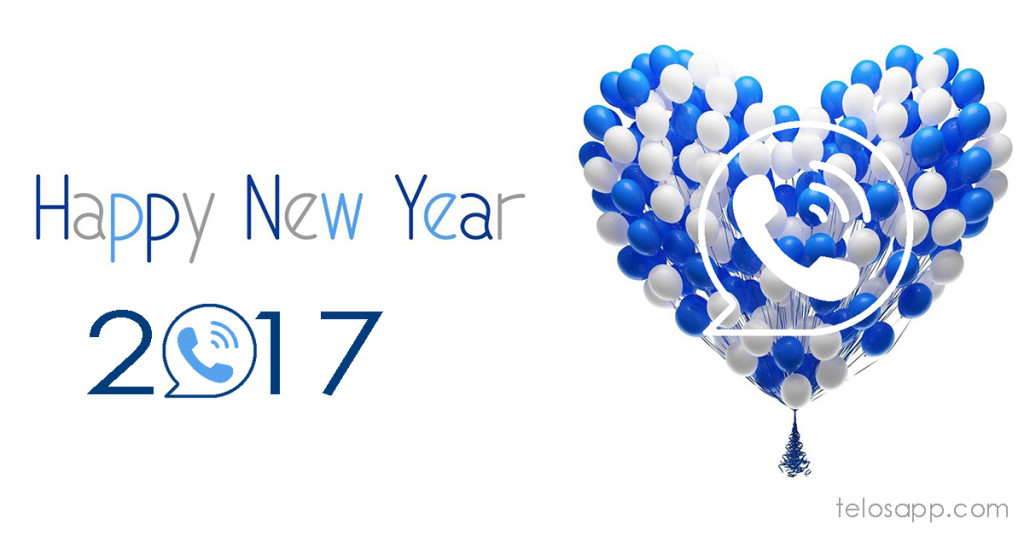 Have you got presents for your family and friends? Company will be the best present for them. Celebrate with loved ones at a party featuring toasting, drinking and fireworks late into the night before the New Year, where the gathering counts down the final seconds to January 1st. As soon as the first day of New Year arrives, people say "Happy New Year" to each other, which people believe will bring good luck to loved ones.
Dear Telos users and blog visitors, what's your wish? Hope you can get everything you want and be happy every day in the coming new year. At this important festival, Telos should definitely send bonus to our users. You will have a chance to earn extra free credits for free calls. Happy New Year!
---
Welcome to share everything on our Facebook. We'd love to hear from you.