Why do you need two phone lines on one phone? Sometimes, it's necessary to have two phone numbers. You may need a second phone number to manage business or to give out a disposable to keep your personal phone number private. No need to carry two phones, get a free phone number on Telos to add two phone lines on one phone.
Telos provides real phone numbers with area codes for multiple countries, including the US, the UK, Canada, Belgium…Telos phone numbers support caller ID, call block, call forwarding, voicemail and many other great features. You don't have to go through the hassle of registering with a mobile phone company and paying for heavy monthly plan anymore. More importantly, they are free. Sign up with a US phone number, you can get a US phone number at no costs. You can also get free credits in the app to pay for a phone number if you are in other countries. A free phone number from Telos can do you favors as follows.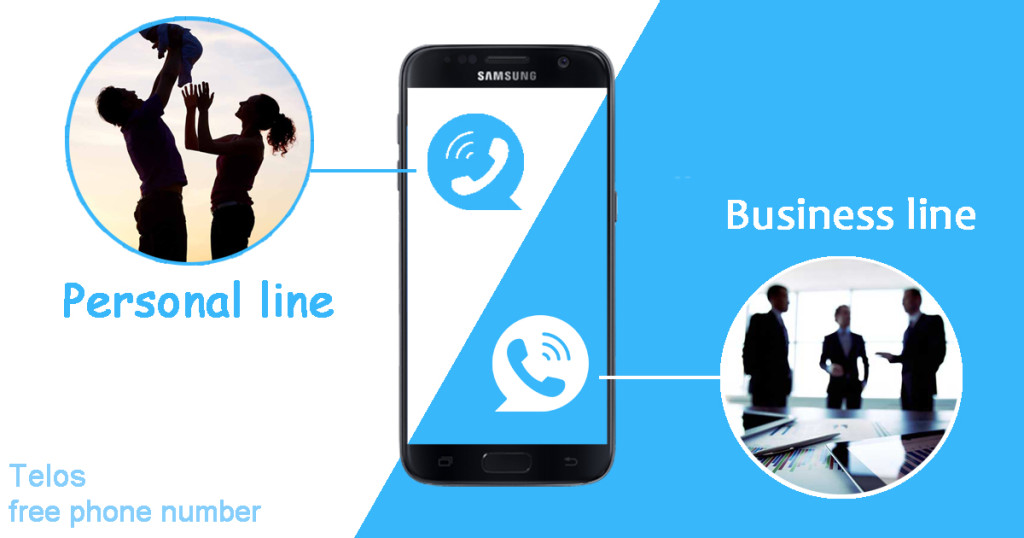 Business phone number
Add a second phone number to manage business can solve a lot of problems. By using two phone numbers, you can distinguish personal calls from business calls. If you are busy working, you may take business calls as priority and answer personal calls later. Too many contacts on one number can cause problems like calling your clients by mistake. Also, a good phone number can be easily remembered and boost your business. Telos provides vanity phone numbers, making your business more professional.
Disposable phone number
Have you got endless spam calls and texts? You can give out a disposable phone number to prevent receiving spam calls and texts from your personal number. Give out a disposable phone number when you meet someone for the first time and exchange phone numbers. It can also be used for shipment after shopping online so your personal phone number will not be revealed on the express waybill.
---
Get Telos on App Store or Google Play for free phone numbers