It is not wise to give out your phone number to a person you have just met or leave it on websites. It is possible that you receive unwanted calls and annoying spam texts from time to time. However, it does not mean you can do nothing with the dilemma. Whether you're putting up a car on Craigslist, selling your old sneaks on eBay or renting out your room on Airbnb, it is a good way to use a disposable phone number to contact strangers without having your personal number revealed.
Here are 3 apps that let you generate temporary and disposable phone numbers quickly. These apps offer a wide array of services for short-lived numbers, including SMS, voice calling, call forwarding, and voicemail, etc.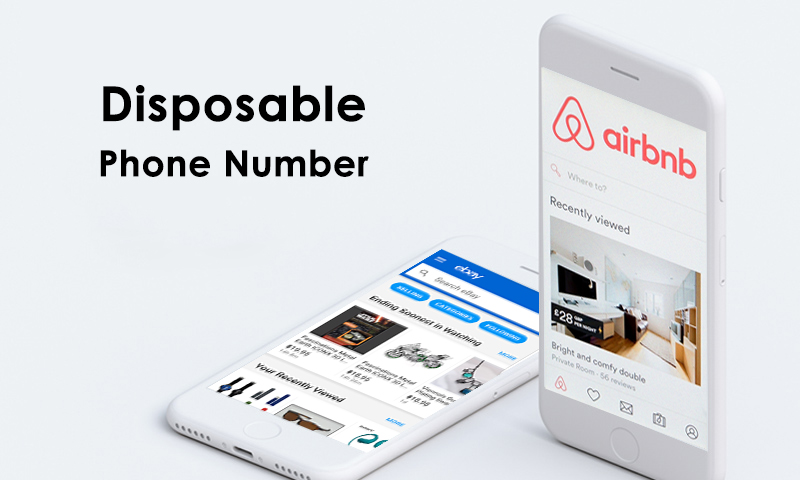 Telos
Telos is the best choice for US users, allowing them to get a free US phone number as a second disposable phone number. It is a good VoIP calling app providing superior call quality. An unlimited calling and texting plan to US & Canada costs only $2.99, which will be a bonus for who often make calls or send texts to US and Canadian numbers. For users who call or text occasionally, it is better to get unlimited free credits for free calls and texts to any number in over 200 countries. Other features of Telos are free conference calls, Fax, sharing pictures, videos, your location and using the Push to Talk to turn your phone into a Walkie Talkie.
CoverMe
CoverMe is designed to satisfy the needs of mobile privacy and security. It is an ultimate secure app with private lines for private calling, private messaging and safe photo sharing. Get a disposable phone number for private calls and texts so the numbers you call won't show up on your phone bill and no texts in your message box. It allows full messaging control. You will immediately know when the recipient has read your messages and you can recall or remotely wipe messages. You can embed a "self-destruct" into messages. Once a message is read it will disappear. Never worry again about private messages being spread around or stored!
Hushed
It's free to download with the ability to purchase credits in app. Hushed temporary disposable phone number works for phones & tablets and includes free call voicemail, text auto replies and text SMS and MMS. Your first 3 days give you a free number and starter credits for free texting and free phone calls. With Hushed, you can change your number for a different phone number from over 40 countries and send anonymous texts or make anonymous calls from around the world and drop your disposable number at any time when you no longer need a second number with no hassle.