The secret is completing offers

Tap "More" – "Get Free Credits" – "Complete an Offer"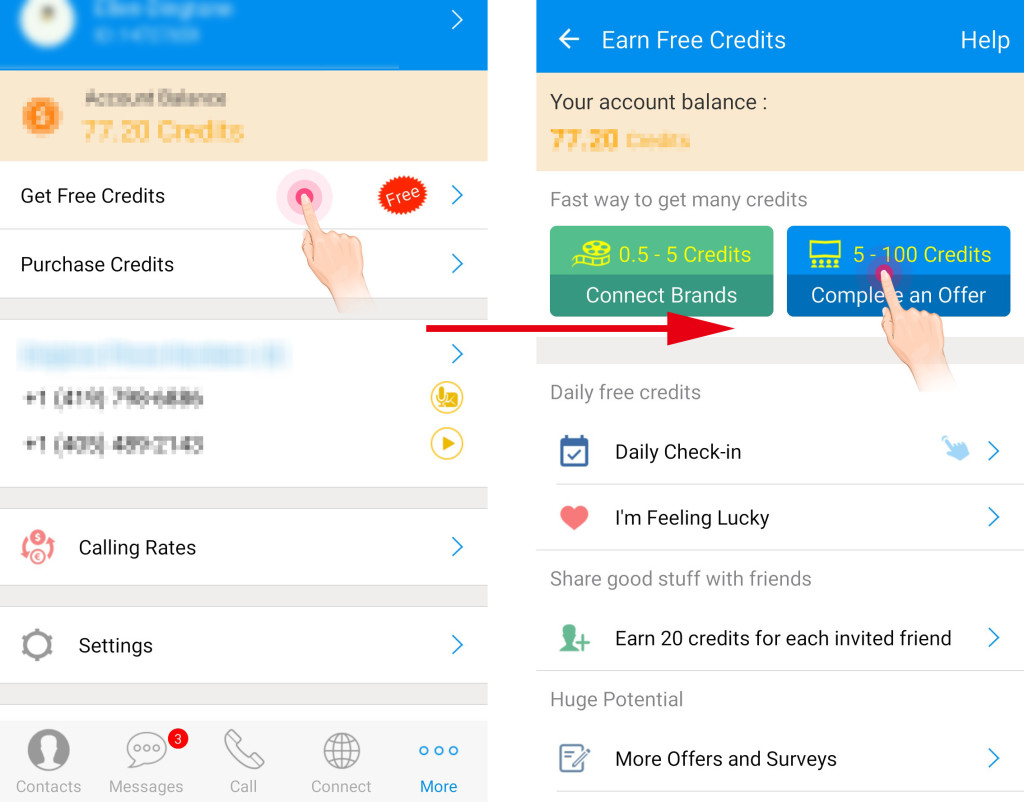 Select an offer and install the offer app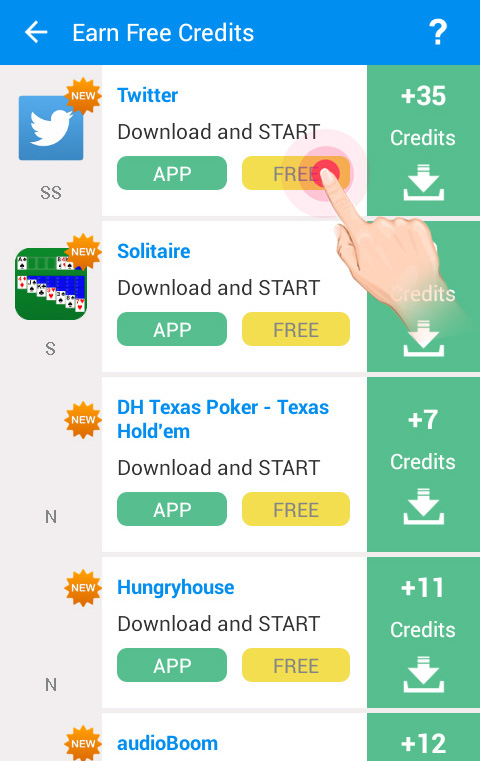 Open the app and play it for over 5 minutes

Wait for about 3 minutes for the free credits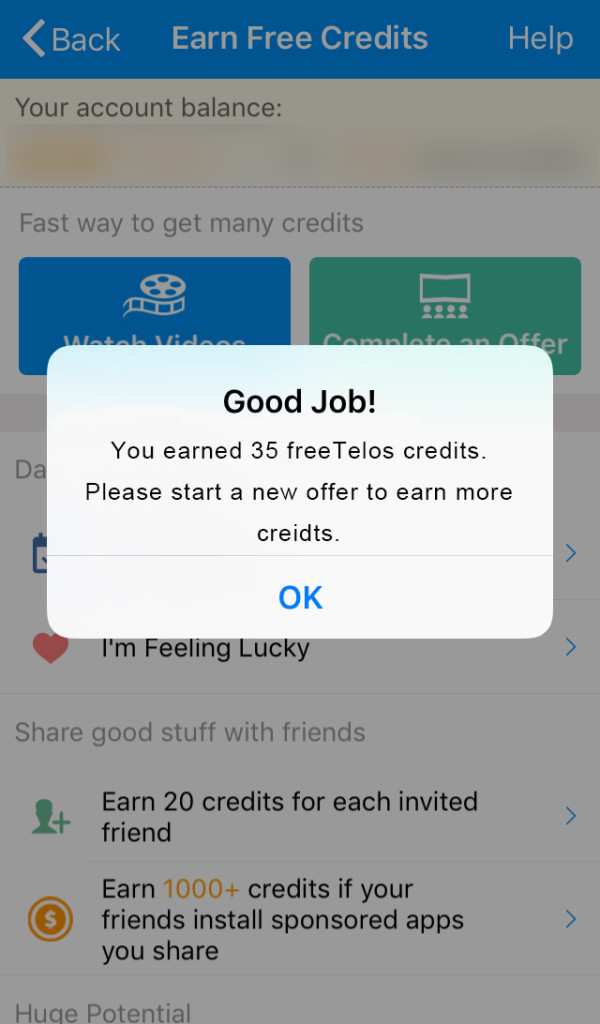 ---
 Many Telos users have earned thousands of credits with this tip!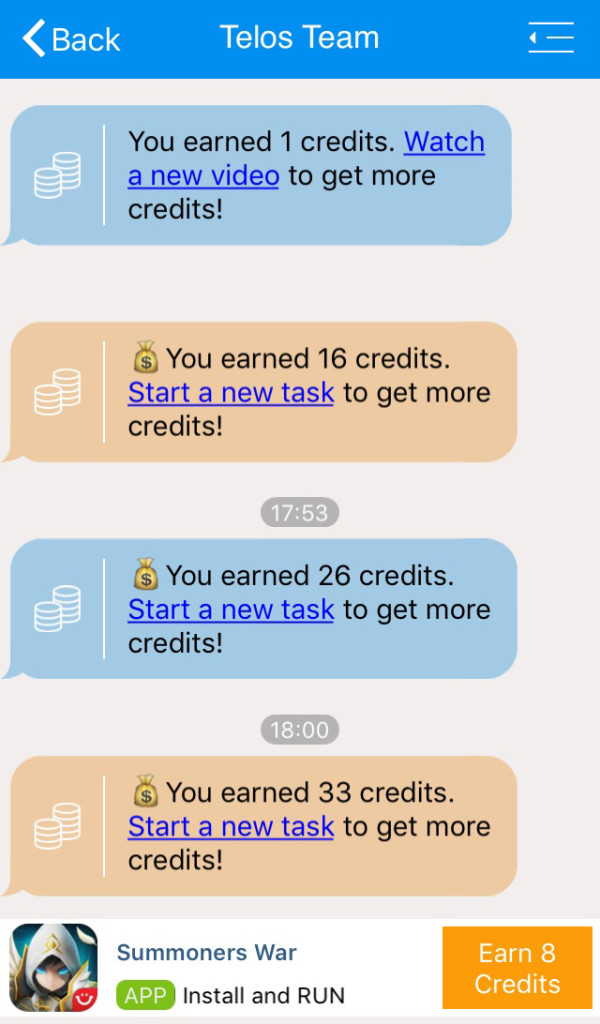 Would you like to have a try?

1) Make sure you have complete all the steps.
The key is "Install the app, open it, and play it for over 5 minutes."
2) All steps done?
Then please send a feedback email to the sponsors to claim your credits.
Usually the sponsors will respond in 1-2 days.