President Trump's efforts to crack down on immigration have left millions of undocumented immigrants with an uncertain future in America. In response, digital entrepreneurs are using technology to help support this community.
These apps and tools arm undocumented immigrants with knowledge, safety and moral support without compromising privacy (from CNN).
1. Notifica
With a press of a button, undocumented immigrants who are the subject of a raid by Immigration and Customs Enforcement will be able to use the Notifica app to send customized messages to 15 personal contacts. The app hasn't launched yet, but it has more than 7,000 people on the wait list to download it.
"Notifica is an app that gives people control of their own destiny," founder Adrian Reyna says. "I want to do everything in my power to make sure that individuals aren't afraid and they are able to live a life with dignity and respect that they deserve."
An undocumented immigrant himself, Reyna wanted to reduce fear by helping undocumented immigrants contact friends and family when they are in trouble.
He says the app will make sure undocumented immigrants don't compromise their safety or their contacts' safety. The messages are encrypted, and all records disappear after the message is sent.
2. Arrived
A hub for immigration resources, Arrived displays the latest immigration news and educates users on the deportation process. It also offers English lessons, answers popular queries like "how to write a resume" and offers a map with every non-governmental organization, law clinic and sanctuary city in the United States.
Arrived was founded and created by two full-time Googlers, William McLaughlin and Eduardo Gaitan.
"I immigrated to the United States from Colombia when I was younger, so I've gone through the whole immigration process by seeing firsthand how difficult it can be," Gaitan says. "And coupling that with what's been going on in the news with immigration, I wanted to be involved in some way."
The news feed provides analysis of the latest legislative proposals and actions coming out of Washington, so immigrants can separate facts from fiction. Arrived also provides a Know Your Rights card.
"There is a widespread, resounding, deafening silence in the tech community for the undocumented immigrants, and we're just trying to fill that void," McLaughlin says.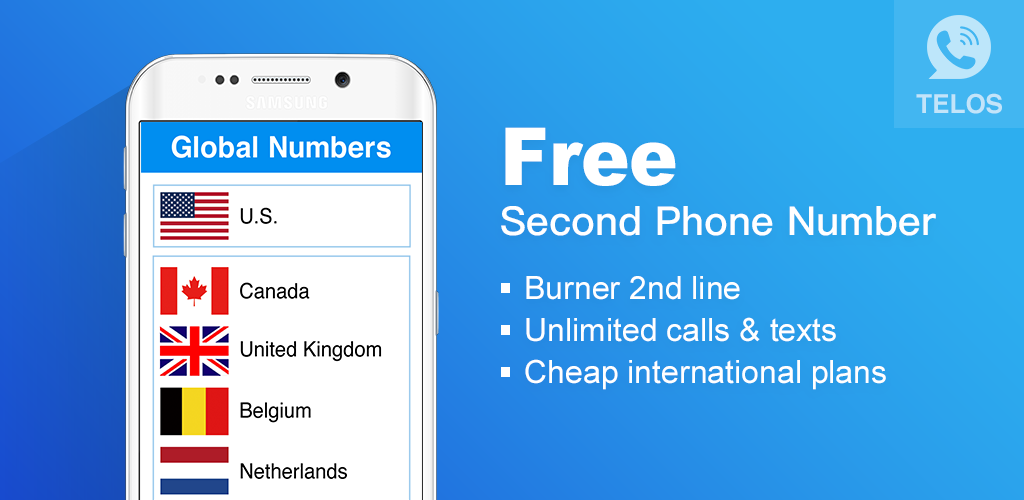 3. Telos
Immigrants in the USA need a US phone number to contact local people. Telos provides real US phone numbers with any area code, including some hard-to-find ones. The numbers have the same features as the ones you get from local carriers, like caller ID, call forwarding, voicemail and call block.
With Telos, immigrants will have two or even more numbers on 1 phone, 1 app, with no need of two phones or an extra SIM card. You don't have to go through the hassle of registering with a mobile phone company and paying for heavy monthly plan anymore.
It also provides a cheap way to call and text. For each Telos phone number, you can get an unlimited calling and texting plan, or pay with free credits, which you can earn by completing offer in the app.
The app does save immigrants a lot of trouble and money and makes their life abroad much easier.