If you make phone calls to the USA from your regular Indian number, you're aware how expensive the process can be. This can make it extremely difficult for Indians who need to call the USA from time to time. Many are in urgent indeed of a US phone number. Some who manager business worldwide need it to call their American clients or banks; others need it to contact their families or friends in the USA. The good news is that you don't have to rack your wits about how to obtain a US phone number in India now. Most importantly, it can even be free!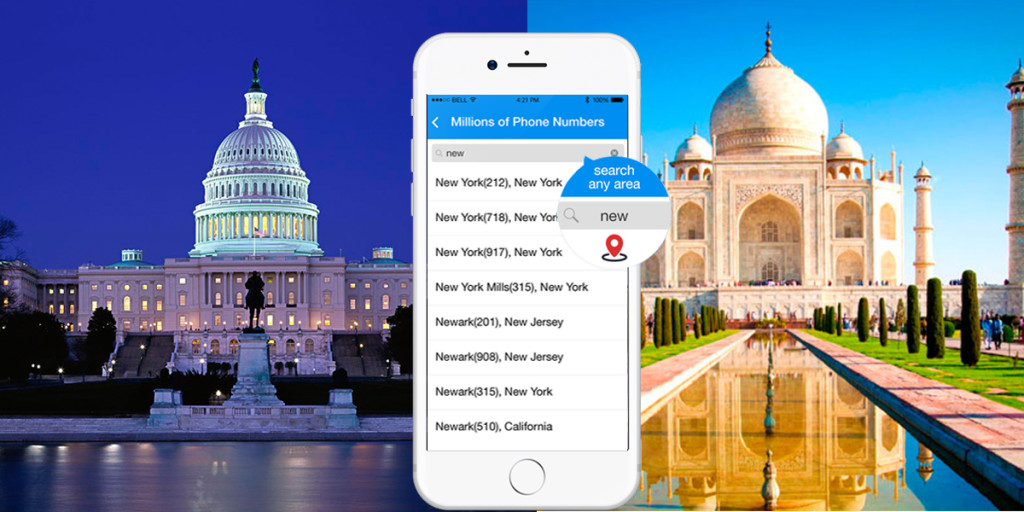 Telos free phone number
Telos is a calling app which allows uses from all over the world to get free phone numbers. Indian uses can pick a US phone number easily without an extra SIM card. US phone numbers provided by Telos are real numbers with area codes. Enter a City Name or an Area Code, lots of numbers will be searched, some may even not be available from the local carries. Users can pick a favorite one. It is possible to pick birthday date or lucky number as phone number!
Powerful features
Just like any other numbers from local carriers, US phone numbers from Telos support caller ID, call block, call forwarding, voicemail and many other great features. There is no contract, no commitment, no international roaming. They can receive calls and texts from any person, in any country. Anyone who have a Telos number can make calls with iPad or tablet. Toll-free vanity numbers are also available on Telos. It will be a plus for businessmen to make their business more professional.
Second phone number
A US phone number from Telos is not only a tool for calling people in US, it can also be used as a second line to separate work from personal life, or to be given out to strangers to keep your personal number private. It is a good choice for people who are active in online shopping and dating.
---
You may also like Tips for Calling with Telos